Dorothy, one of our designers on our team, and I just returned from BDNY, the Hospitality Trade Show in New York.  We saw lots of great new products!
The lighting fixtures at the show were fabulous!  Unbelievably beautiful pieces.  These are  a few of the new trends in lighting fixtures.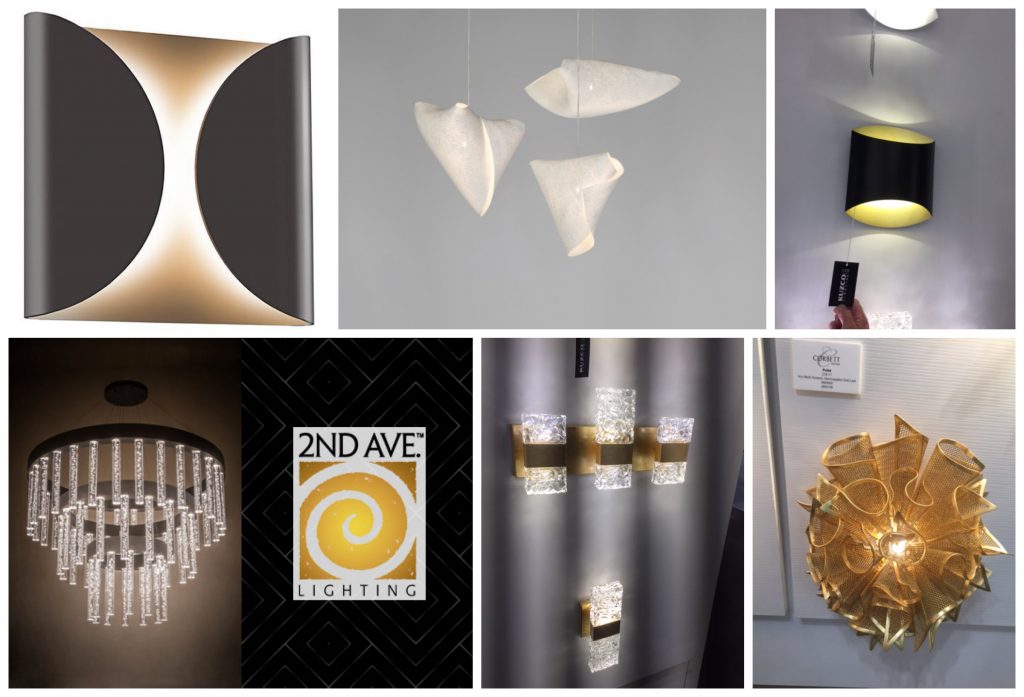 From top left to bottom right:
Kuzco Lighting – this is a very elegant look – very simple
Arturo Alvarez – The photo does not do these justice.  Available in any size, these shown were about 30 inches wide each.
Kuzco Lighting – also – simple and elegant….
2nd Avenue  -a HUGE OVERSIZED chandelier – close to 6 feet long.
Kuzco Lighting – the look of rock crystal was everywhere.  I loved it.
Corbett Lighting  There were many sizes available in this gold mesh fixture.
We saw many more wonderful pieces.  Several great ones in Elegant Lighting also.
I'LL POST A FEW MORE TRENDS AND ITEMS SOON.
– Celia