Barrett Design Studio is proud to introduce an innovative approach to Senior and Assisted Living projects: Active Lifestyle. Each design is centered around the physical and emotional health needs that are unique to these projects, and we work to create environments that foster health in every way: through physical activity, community engagement, and the many little comforts of home.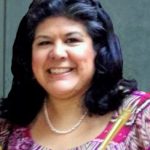 "We all look forward to Demmie bringing her knowledge and skill set in this particular area of design to our team.  This will be a wonderful blend of healthcare and hospitality design."
Demmie B. Dunaway, Associate I.I.D.A., MS State Certified
Director of Senior Living Design.
An interior designer for over 23 years, Ms. Dunaway was Senior Designer for St. Dominic Hospital and St. Dominic Health Services for 16 years, where she coordinated a diverse scope of healthcare projects.
Her interest in  healthcare design began with her work at the VA Medical Center in Jackson, MS. She has worked  on multiple corporate and medical facilities. She holds a B.S. in Interior Design from Mississippi State University.