Celia Barrett, ASID, IIDA, NEWH CEO/Principal Designer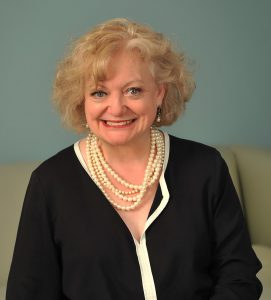 An interior designer for 30 years, Celia has been a senior designer for several leading New York City architectural firms, including GHK, IA, CRSS, and BRB.  She was a Senior Store Designer for Macy's Corporate Stores handling New Jersey and upstate New York.  Her many years in Manhattan helped shape her design sense.  Please request her CV.
She was also producing artistic director for The Acting Group, Inc., a professional theatre company in NYC for six years while continuing to work as a designer.  Celia believes that design should be simple and timeless, yet make a statement when it is needed.  She uses strong architectural detailing and a clear sense of place, proportion and color.  She remains very aware of the total built environment.
Celia holds a bachelor's degree in Interior Design from the Auburn University College of Architecture. She continued her studies at Auburn and Parson's School of Design in New York City in both set design and antiques. She is certified by the National Council on Interior Design Qualification and is a professional member of the American Society of Interior Designers, the International Interior Design Association, NY Chapter of NEWH, and is a MS State Certified Interior Designer.
She is also a member of the BLLA (Boutique & Lifestyle Lodging Association), USGBC (Green Building Council), Madison County Business League, and the Chamber of Commerce. She is a member of the Board of Directors for the MS Symphony.
Celia was recently named one of 16 national STYLE  MAKERS for Cambria Magazine.